Wedding dress alterations average cost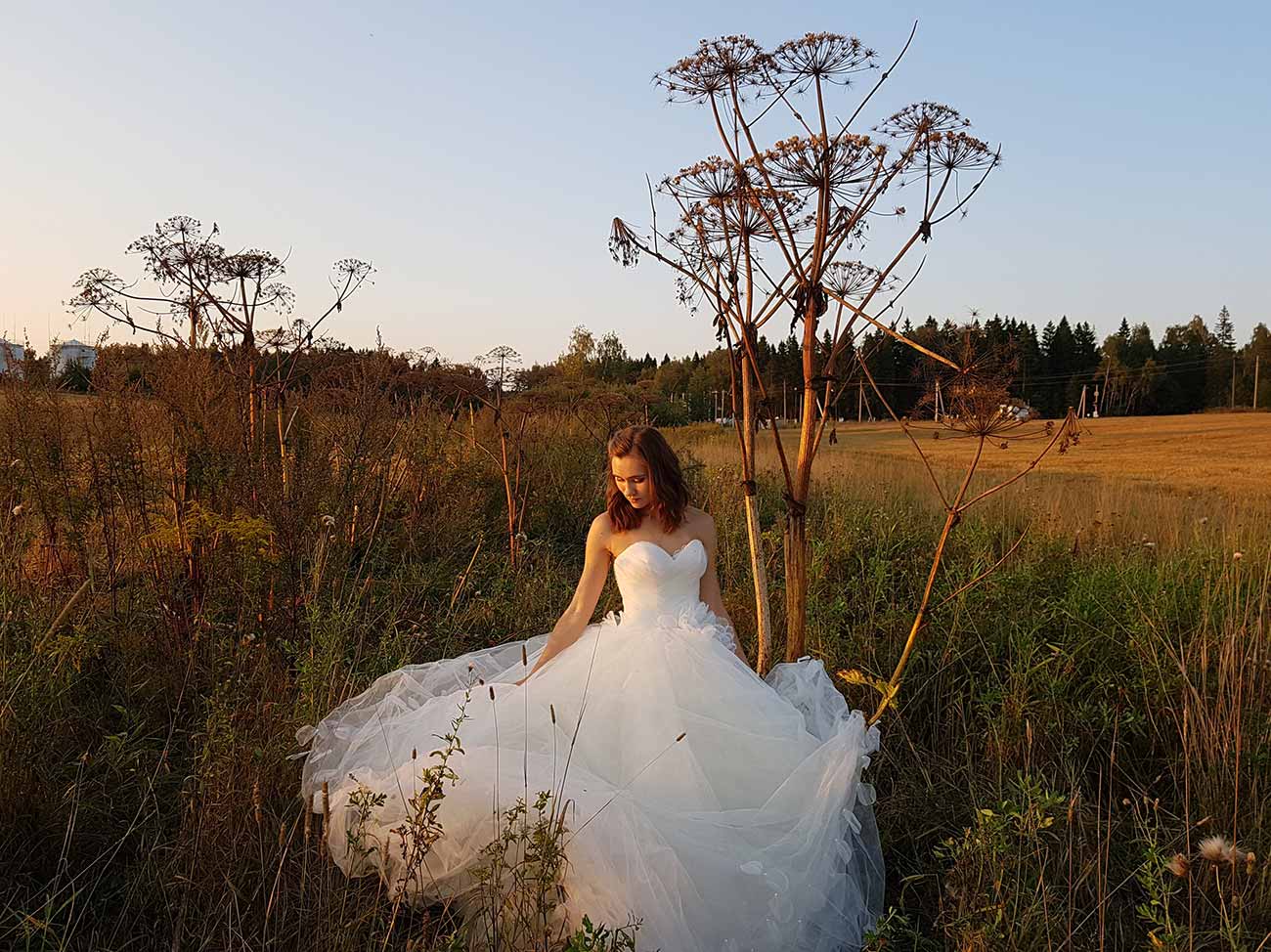 To find out how much to pay for clothing alterations, you have to consider where your location is first.
Each country has its currency and the prices from one country to another vary according to the inflation of the currency at the time.
Many people, myself included, have been advised of putting a price for every hour of work, then calculate how many minutes you spend doing a certain job and then pay. Doing this doesn't work in many countries where an hour of work is ridiculously expensive. In addition, professional jobs are not charged by hourly value, but by the quality of the work.
You should know that quality work makes a big difference and it is very high priced. To calculate an average price for every alteration you cannot go too low or too high from what is generally charged in your area by standard businesses.
Another consideration is the kind of service and the comfort the place offers you, according to your needs. Time is also an important factor. If the work is planned with at least two months of anticipation the price will be more reasonable.
People often charge you with the only consideration of taking charge of your project. Some people have very busy schedules and you will pay for the opportunity to have a very in demand professional tailoring your dress. In places where the economy is not so good, most of the time there is a person willing to do the job for the sole purpose of helping you.
We will examine first prices for alterations other than wedding dresses alterations.  Not all alterations have the same price. It can vary according to the fabric. If it has a lining it will cost more. It also varies depending on the difficulty of working the garment, and many other considerations. The prices listed here can vary from state to state and from country to country.
Placing or changing an invisible zipper on a dress, skirt or pants $15 US
If the change is in a jacket the price is $20 or more.
Zipper Jeans $15
Cut and selvedge a normal skirt, dress or pants $10 If it has lining $14
Long and party dresses $25, if you have the skirt 1 lining $30, if you have two $35, if you have 3 $40
Take wide waist $14
Change elastic waist $12
Take the sides $10 if it has a lining $15
Eliminate pockets $10
Replace buttons $3 each
How can you find out how much they charge in your area  for alterations?
Go to the phone book or Google "clothing alterations in "…". If you don't see prices, call the businesses dedicated to making alterations and ask how much they charge you to do it. Make a list of the places you found, visit them or call them to find out more info and put in perspective the average you calculated.
You also have to take into account the value of the article of clothing that you are going to fix. Businesses have the responsibility to deliver your dress in good condition and guarantee a satisfied customer. If you damage the garment you have to pay for it. For this reason many people charge accordingly for their work.
Bridesmaid dress alterations cost depends on the needs of the dress. If it just needs basic changes you can expect to pay between 75 and 150 dollars. If the changes needed are complex, for instance taking the sides in, the cost will rise. If the design of the dress includes too many details and unique materials, it will affect the cost of the whole job. It can escalate easily up to a couple thousand dollars, but believe me, it is worth it.