Alterations in Littleton Colorado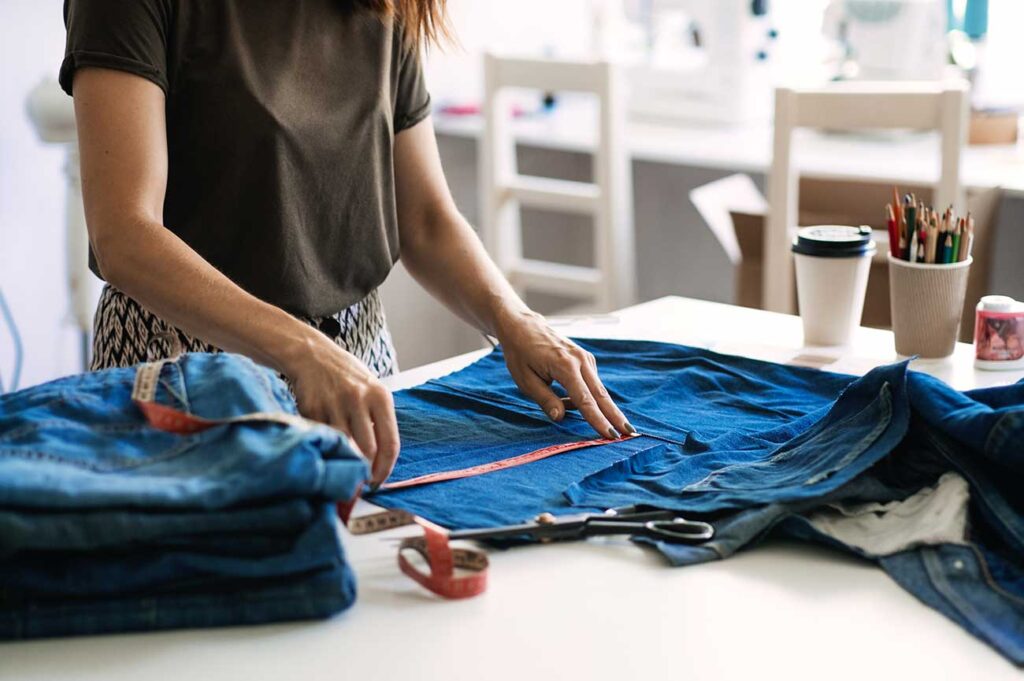 It's so frustrating to have a lot of clothes in your closet and still have nothing to wear.
Some of it has lost its charm and some no longer fits you like before.  Alteration services for dresses and other garments help you look better spending less.
The money spent in altering a dress is not the same as buying a new tailored dress.
For example, if you buy a suit or dress for $180 and want to have it custom made for you, the final cost could be around $250. In other words, to have it just as you want it, you will  have to pay an additional $70.
Just choose those clothes that you want to keep wearing, and bring them to us, we will give it a trendy touch-up or a simple adjustment.
Many people think that altering their clothes takes more work than buying a new garment as they need to get the right tailor and this takes time.
But this will no longer be a problem, we have a place for those living in Littleton Colorado where you can have the appropriate alterations for your dresses and garments. 
Alterations Plus is used by customers from the Southwest Area including Ken Caryl, Columbine Valley, Roxborough Park, Bear Creek, Highlands Ranch, Lone Tree, Centennial, Englewood, Lakewood and Greenwood Village. Here you can make all types of alterations to your clothing. From the smallest changes to major style modifications.
We offer you the opportunity to continue getting the most out of your clothes. You can also have tailored dresses and suits for a very reasonable price. One of the advantages we offer is saving money.
Other advantages of clothing alterations are:
Change of style: Fashion is very changeable. With the alterations you can give your clothes a new style and continue wearing that jacket, shirt or dress that you like so much and continue to be fashionable.
Size Change: If your body has changed we can take your new measurements and adjust your clothes to your body.
Take advantage of the offers: Let´s say you found a great offer for a dress but the beautiful dress is not your size. It does not matter. An alteration will make that dress or shirt fit you so you don't miss out on that bargain. You just have to find the perfect place to make these alterations.
We present some of the different alterations or ideas you can apply to give new life to your dresses:
If the dress is long, you can bring it to us and we will fix it and make it shorter.
If the dress is short, you can play with various combinations: wear it with a denim jacket, wear it with your favorite sports shoes, or wear it with a hat.
If the dress has extravagant accessories, you can bring it to us and we will get rid of them.
If the dress is two pieces, you can vary the combinations with other dresses. In these cases, it always looks more striking to wear two different colors.
You can also use it together with other shoes of a different color, and other accessories that you have not used with it: glasses, a bag, a belt, black stockings, or a scarf.
Remember not to abuse accessories, the idea is to look chic and not trashy.
And the most important advice: wear it with attitude!